Marvel Studios' latest film Black Panther is a marvelously entertaining and engaging film that works on many levels–levels of plot, character development, symbolism, and meaning that make this more than your average superhero movie.
Created by comic book legends Stan Lee and Jack Kirby, T'Challa, a.k.a. the Black Panther, first appeared as a Marvel comic book character in the 1960s in an issue of Fantastic Four. T'Challa comes from the fictional African country of Wakanda, home to an unusual substance called "vibranium" which has allowed the country to prosper in remarkable ways–so remarkable, that its leaders decide to keep the country's very existence a secret from the rest of the world. T'Challa has some mad physical skills and abilities achieved through drinking a special "heart-shaped herb" exclusive to Wakanda; he also relies on his own hard work with his studies and physical training to take out his enemies and to protect his people.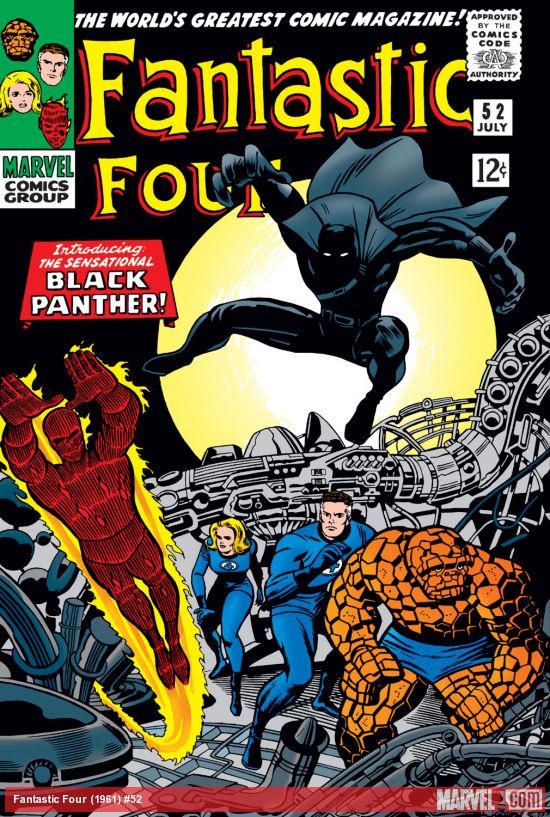 Black Panther's first appearance in a film within the current Marvel Studios' "Cinematic Universe" was his memorable introduction in 2016's Captain America: Civil War (highly recommended viewing if you haven't seen it). For this new film, the story picks up shortly where Captain America: Civil War left off: T'Challa/Black Panther (played by Chadwick Boseman) is grieving the death of his father, King T'Chaka (played by John Kani), who was tragically killed via the big baddie of Civil War, Zemo (played by Daniel Brühl). T'Challa returns home to hidden Wakanda to take his rightful place as king. However, trouble and intrigue lurk when T'Challa's cousin Erik Killmonger (played by Michael B. Jordan) decides to travel from America to Wakanda and make his move on the throne, too.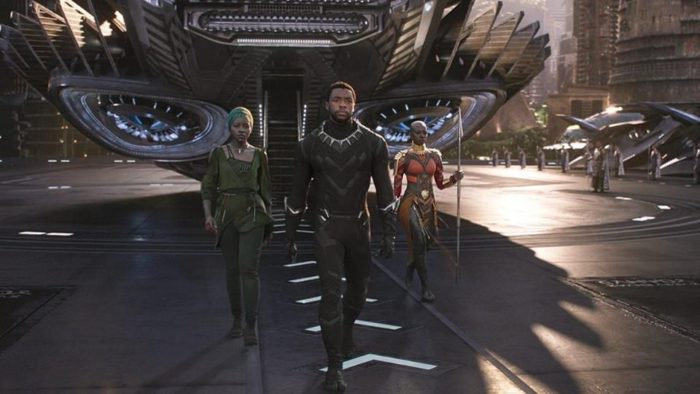 As T'Challa is about to face this serious threat, he is taking on the heavy burden of deciding the fate of his country–should Wakanda stay hidden to the world or should it share its abundant wealth and technological resources with other nations  and, importantly, other Africans around the world to help them with their struggles and needs, too?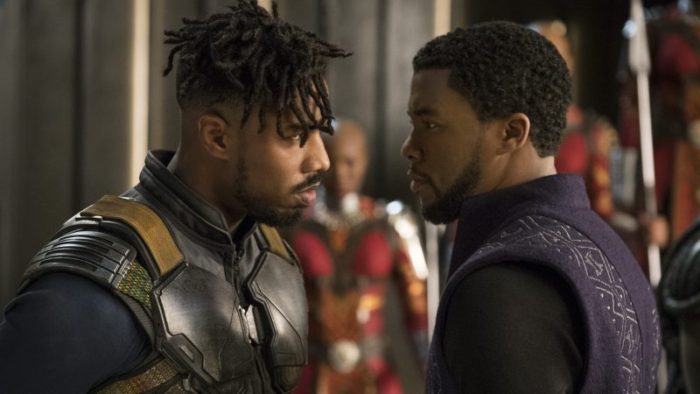 What follows is a genre swirl of a political and family drama, a high energy action film, and a Shakespearean tragedy that all work surprisingly well together. The script is so solid on every level. And the entire story is presented with unflinching honesty and generous humanity towards African history, racial strife, and many other challenges facing people around the world today.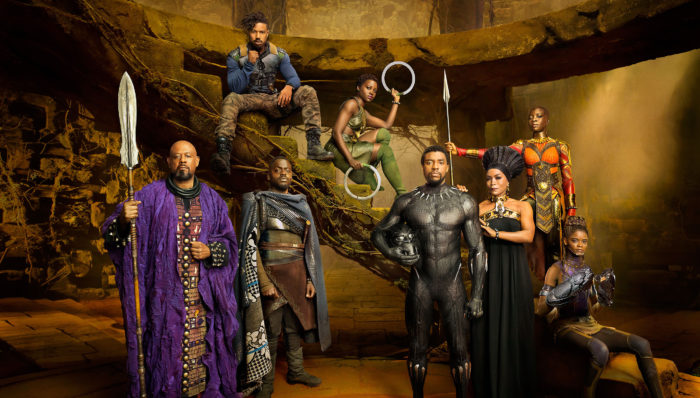 Writer and director Ryan Coogler pulled together an incredible team both in front of and behind the camera. The cast is universally terrific. I was also taken with the stunning African-inspired art direction and production and costume designs. This letter penned by Ryan Coogler after the film's record-breaking opening weekend has been making its way around social media this week.
"Wakanda Forever" is not only a battle cry, but an idea, a hope, and a prayer for a better future for all people of African descent, and, hopefully, for all mankind. Black Panther shows through its levels of excellent storytelling and filmmaking that the struggle is real, compassion and charity never fail us, and that a positive outlook on the future far outweighs carrying forward the sins of the past.
My rating: 4.5 out of 5 stars
As an added bonus, here's a Black Panther poster I love by artist Kaz Oomori.